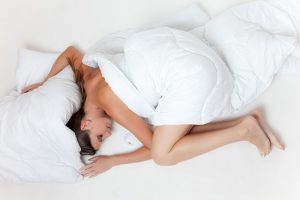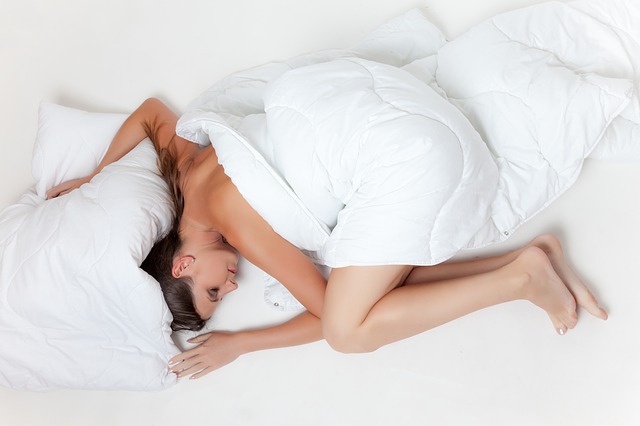 Many in the U.S. suffer from insomnia. Insomnia occurs for several reasons such as starting a new job or worrying about a health condition that a person is suffering from or other reasons. To be clear, insomnia is difficulty falling asleep or staying asleep. Those suffering from insomnia often feel dissatisfied with their sleep and often experience one or more of the following symptoms: difficulty concentrating, low energy, fatigue and a decrease in performance at work or at school.
Talk with your doctor!
If your insomnia becomes habitual and interferes with your everyday life, you should seek help. Help with insomnia should begin by talking with your doctor. If you doctor is familiar with insomnia and knows what causes it, he or she can guide you toward what to do next. It may involve an assessment and testing or a referral to a sleep specialist. In addition, your doctor could refer you to a psychotherapist if your sleep disturbances appear to be connected to depression, anxiety or a major life adjustment
.
Non-medical treatments for insomnia
Keep in mind; there are non-medical treatments for insomnia such as relaxation training. Relaxation training can teach you how to systematically tense and relax your muscles. This method works for many because it is a slow and easy method that slowly calms down every part of your body. When used methodically before going to sleep, it can be quite effective. Other relaxation techniques that help are mindfulness, breathing exercises and guided imagery.
Cognitive-behavioral therapy
Cognitive behavioral therapy is another non-medical treatment; it includes changes in a patient's behavior such as going to bed and getting up at the same time, taking short naps and keeping the bed only for sleeping. Cognitive behavioral therapy challenges unhealthy beliefs and fears that pertain to sleep and teaches rational, positive thinking. Cognitive-behavioral therapy delves into why you are having problems sleeping and offer several solutions on how to overcome insomnia.
Medical treatments for insomnia
There are also medical treatments for insomnia such as over-the-counter sleep aids, as well as prescription medications. Examples of prescription insomnia medications are Ambien, Lunesta and Sonata. It is important to note; some sleep medicines cause side effects such as anxiety, low blood pressure and nausea. Keep in mind; there are also alternative medicine, like cbd oil (info: buy cbd oil), that some take for insomnia; however, before taking this kind of medicine it is advisable to first talk with your doctor.
To conclude, many in the U.S. and around the world suffer from insomnia. Talk with your doctor soon and find a treatment option that would best fit your needs. Everyone experiences insomnia now and then; especially if he or she begins a new job and has anxiety; however, when insomnia becomes chronic, see your doctor.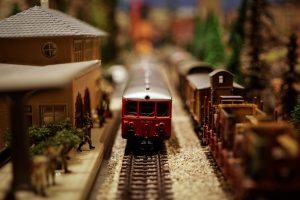 There are so many different hobbies to choose from. Making model railroad buildings is one of these great hobbies. Making model railroad buildings can be very fun and a great way to pass the time. Here are some reasons why building model railroad buildings is a great hobby to have.
 Making Model Railway Buildings is Fun
One of the reasons that building model railroad buildings is such a great hobby is that it is a lot of fun. You get to choose the exact buildings you want to build. You also get to pick all the materials. If you are a really crafty person then building these model railroad buildings are a ton of fun. You can get ones that come pre-painted or you can paint your own. There are hours of fun to be had when your hobby is building model railroad buildings.
Making Model Railway Buildings Provides Fun Family Time
Another reason that building model railroad buildings is an amazing hobby to have is it provides something to do with your family that is fun. Family time is important to most families. This is a great hobby to do with older and younger family members. It is a way to spend a lot of time with the people you love. You can work on the buildings together and grow even closer with this hobby. The fact that this hobby is a lot of fun makes it perfect for children and even adults. Everyone in your family will look forward to building model railroad buildings with you.
Building Model Railway Buildings is Educational
Thirdly, building model railroad buildings is a great hobby because it's educational. In order to build these structures you need to learn a bit of history about each piece in order to make your whole railroad look authentic. You will also learn other skills when building model railroad buildings like basic carpentry skills since you will need to cut pieces of wood for your railroad. You will also learn basic electrical skills since you have to attach and cut wires.
You Get to Travel the Country
Another reason why making model railroad buildings is an amazing hobby to have is it gives you an excuse to travel. There are many different kinds of shows all across the states for making model railroad buildings. There are also some great conventions that you can attend.
You Will Meet New Friends
Building model railroad buildings is a great hobby to get into because you will meet a lot of new people. If you are a very social person then this hobby is great for making new friends. You can enter into contests that judge you on your buildings. These contests are great places to meet others that share your passion for building. There are also clubs that you can join to meet others that love making model railroad buildings. Making model railroad buildings is an amazing hobby. It allows you to make new friends, travel to different parts of the country, have great family time, and it's great fun. If you are thinking about trying this hobby you shouldn't hesitate to do so.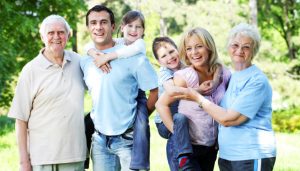 Your lifestyle includes any and everything that has to do with enhancing and maintaining your current life. This is different for each person, which means that the topics our lifestyle pages will encompass are vast and far-reaching. From helping you be healthier to finding yummy recipes and increasing your golf swing – you will find information here that will help you live better and be happier.
By sharing tricks, tips, and new ideas, we hope that this site will help you and make your life just a little bit better. If we can help you spend less time doing chores and more time having fun – then our goal has been reached. Entertainment, life hacks and more – you will find it all here!
What You Will Find Inside
Our goal is to make sure this site appeals to a wide array of readers. Due to this fact, you will quickly discover we discuss quite a few different topics here.
Some of the topics you will find include healthy eating and exercise, fashion and style, finance and budging and family and relationships.
In the health and fitness section, you will find small changes you can make to be just a little bit healthier each day. From small swaps, you can make to lose just a few pounds, to effective, safe and easy diets. We want to ensure you are always feeling – and looking – your best. Other health related topics we cover include finding trends and news in the industry that will help you stay up-to-date on important information.
Another topic you will find discussed in-depth is fashion and style. We will look into what all the A-list celebrities are wearing and then help you find smart, affordable ways to mimic these looks. Even better, we will help you bring new life to old wardrobe staples.
Relationships can be hard. Regardless of this is with a significant other, parents or children. This is why we take stories from others who are going through difficult times and share how they overcame the situation.
We also encourage you to share your own stories here, as they may help someone else who is facing a difficult situation.
Are you looking for ways to improve your existing diet and eat food that makes you feel good? If so, you will find a huge array of recipes and meal ideas that the whole family will love. We pull from all sorts of resources so you will always find a diverse selection of new recipe ideas.
Our Promise to You

The ultimate goal of our website is to give you the information, articles, resources and tools you need to fix problems in your life, look and feel your best and just do something easier. We want to offer you a variety of different blog posts that will be able to provide assistance to a number of different readers.
We take a great deal of pride in the website we have created; however, are always striving to make it better in some way. We know that life can throw you curve balls from time to time, which is why our life hacks can be so helpful. Be sure to check back regularly to enjoy all the information and resources that we have to offer. Also, feel free to reach out and share your own tips and advice.