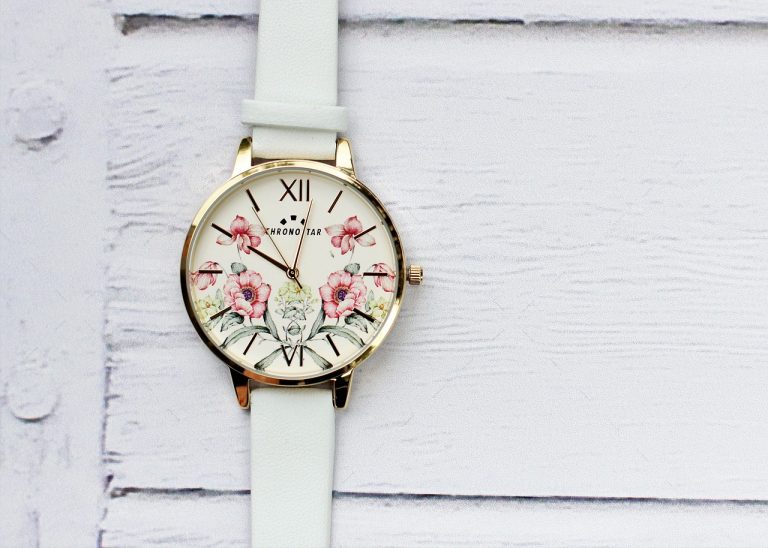 This Is How To Wear A Watch When Dressing Up
Many women like to wear ladies watches as a fashion statement, and the watches can look great when they are paired with the right clothes. When you want to wear a watch for a dressy occasion, then you need to have the right watch and band. Get something simple and sleek to go with a dress. Put on a simple and yet fashionable watch when you are wearing business attire. Your watch needs to match the outfit and add something to it, and you can wear one that matches your necklace and earrings if you want the look to be complete.
This Is How To Wear A Watch With Casual Attire
Watches go well with all kinds of clothing, and when you want to keep things casual with a t-shirt and jeans, then you need the right watch on your wrist. You can wear it as your statement piece and put on one that has a bold and colorful band. You could wear a simple black or white watch every day, as it will easily match anything that you put on, or you can switch it out when you want. When you want to have some fun with an outfit, you can wear a dressier watch with it. Put a gold watch on with a plain black t-shirt, and you will have a mix of casual and dressy. Watches will make any outfit look better, and you will feel good about wearing them anytime you are going out.
Carefully Pick The Watches You Buy
If you enjoy wearing watches not only when you are out and about, but also when you are at home, then you need to get some practical watches. Buy those that are comfortable on your wrist so that you won't mind having them sit there all day. Get a watch that is easy to read so that you can quickly glance at it for the time. Buy a smartwatch if that is what you want, and just make sure that you have the right bands for any watch you get. Keep your watches in good condition by storing them away carefully each night, and make sure that you get those that will match anything you wear so that you can get your use out of them. Carefully pick the watches you buy so that you won't waste money on something that will quickly go out of style. Get used to the feel of the watch on your wrist and see if it is comfortable enough for you, and then you can put one on every day, whether you are getting dressed up or wearing a casual outfit.